Maine beckons motorcyclists with its varied and picturesque terrain, from the tranquil waters and dense forests of its inland to the craggy shores and lighthouses dotting its Atlantic edge.
The Pine Tree State's captivating vistas and rich New England character offer invigorating adventures for riders.
Before venturing into Maine's distinctive topography and cultural tapestry, it's crucial for motorcyclists to secure adequate insurance coverage.
Maine Motorcycle Insurance Requirements
To meet the insurance mandates of the state of Maine, your motorcycle insurance policy must include the following minimums for liability coverage.
Liability coverage
$50,000 bodily injury liability per person
$100,000 bodily injury liability per accident
$25,000 property damage liability per accident
Maine's insurance regulations do not mandate personal injury protection (PIP) for motorcyclists, however, Maine insurance companies offer medical payments insurance (sometimes called "MedPay") which can help with hospital bills in an accident.
Uninsured Motorist (UM) and Underinsured Motorist (UIM) coverage are also not required in Maine, but if you decide against this coverage, you must do so in writing on a form provided by the insurer.
For additional details regarding motorcycle insurance requirements in Maine, you should refer to the Maine Bureau of Motor Vehicles (BMV).
Additional Motorcycle Insurance Coverage Options in Maine
Motorcyclists in Maine may consider enhancing their coverage beyond the state-required liability insurance to ensure greater peace of mind.
The following are some additional insurance options available:
Collision Coverage: This option can help with the expenses of repairing or replacing your motorcycle if it's involved in a collision with another vehicle or object, regardless of fault.
Comprehensive Insurance: This type of insurance provides protection against risks other than collisions, such as theft, vandalism, or damage from natural occurrences like storms, which can be particularly relevant given Maine's varied weather conditions.
Uninsured/Underinsured Motorist Coverage (UM/UIM): This insurance is crucial if you're in an accident with a driver who is not adequately insured, covering potential costs for damage or injury.
Custom Parts & Equipment (CPE) Coverage: For those who have customized their bikes, CPE coverage can help with the costs of repairing or replacing unique modifications and custom parts if they're damaged or stolen.
Roadside Assistance: Given Maine's rural expanses, this coverage can be a lifesaver, providing services like towing, fuel delivery, and battery jump-starts if your motorcycle breaks down.
Medical Payments (MedPay) Insurance: MedPay can be invaluable for covering medical bills for you and your passengers after an accident, without regard to who was at fault.
Trip Interruption Insurance: If you're on a long ride through areas like the Acadia National Park and your motorcycle breaks down, this coverage can reimburse you for lodging, meals, and transportation while your motorcycle is being repaired.
Accessory Insurance: This insurance protects the investment in your motorcycle's accessories, such as GPS systems, saddlebags, and safety gear, in case they are damaged or stolen.
Gap Coverage: Particularly important if you have a loan or lease on your motorcycle, gap insurance covers the difference between your motorcycle's actual cash value and what you still owe if it's totaled.
Before choosing additional coverage, Maine riders should consider their specific needs, riding habits, and the unique environmental factors of the state.
Always consult with a licensed insurance professional to tailor your policy to your individual circumstances.
Motorcycle Insurance Discounts in Maine
Motorcyclists in Maine can access a variety of discounts to reduce their insurance premiums, reflecting the state's commitment to safety, environmental awareness, and community.
Here's a curated list of potential discounts tailored for Maine riders offered by select insurance companies.
Bundle and Save Discount: Combine your motorcycle insurance with other policies, such as home or auto, with the same provider for bundled savings.
Maine Rider Education Discount: Complete a Maine Bureau of Motor Vehicles-approved motorcycle safety course for a discount, promoting safer roads across the state.
No-Claims Bonus: Maintain a claims-free record for a specified period, and you could be rewarded with lower premiums, encouraging cautious riding.
Experienced Rider Discount: Mature riders with a significant riding history and a clean record may be eligible for discounts, recognizing their expertise on the road.
Motorcycle Association Membership: Members of local or national motorcycle clubs may receive discounts, acknowledging the camaraderie and shared knowledge within the riding community.
Theft-Prevention Discount: Equip your bike with approved anti-theft devices and potentially lower your comprehensive coverage cost, a nod to Maine's low crime rate.
Military Appreciation Discount: Discounts for active duty, reserve, or retired military personnel, reflecting Maine's respect for those who serve.
Multi-Motorcycle Discount: Insure more than one bike with the same provider and you could see savings, ideal for Maine's families with multiple riders.
Pay-in-Full Discount: Pay your premium upfront annually to potentially reduce overall costs, promoting financial planning among Maine's residents.
Credit Score Advantage: A good credit score might translate to lower rates, as it suggests financial reliability and responsibility.
Green Riding Discount: Operate an electric or hybrid motorcycle and you might be eligible for a discount, aligning with Maine's environmental initiatives.
Winter Lay-Up Discount: Maine riders often store bikes during harsh winter months; some insurers may offer discounts for these off-road periods.
Engage with your insurance agent to explore these discounts and find out how you can qualify for them, ensuring you're getting the most value out of your motorcycle insurance in the beautiful state of Maine.
Motorcycles & Two-Wheeled Vehicles Defined in the State of Maine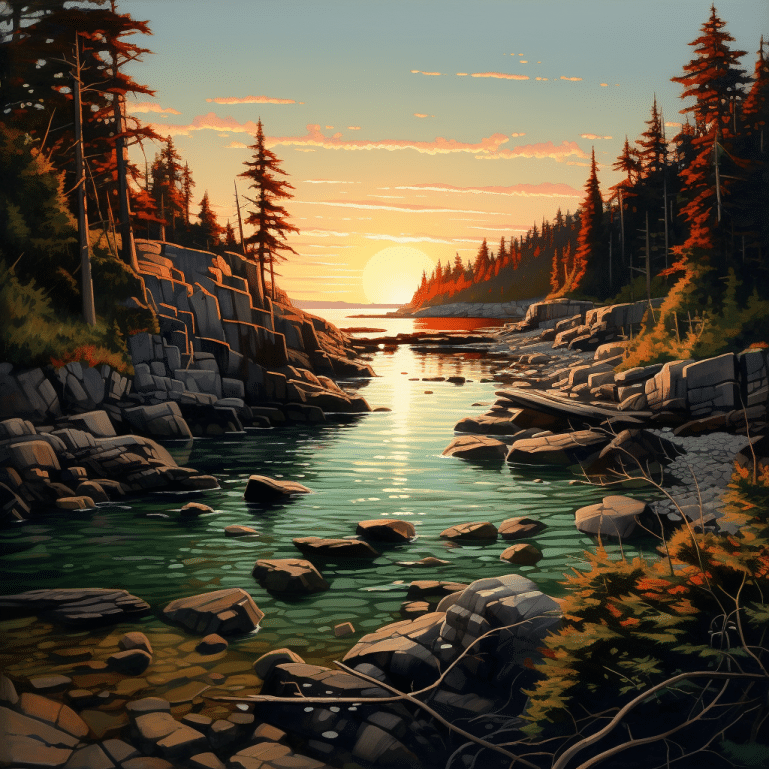 In Maine, the classification of motorcycles and other two-wheeled vehicles is distinct and includes:
Motorcycle
In Maine, "Motorcycle" means a motor vehicle that has a seat or a saddle for the use of the rider and is designed to travel with only 2 or 3 10-inch or larger diameter wheels in ground contact and has a motor with a cylinder capacity of more than 50 cubic centimeters or an electric motor with a capacity of not less than 1,500 watts.
Moped
In Maine, a "Moped" is defined as a motorized device that is designed to travel on two or three wheels with a diameter of 10 inches or larger that are in contact with the ground.
It may be equipped with fully operative pedals for human-powered propulsion. It is powered by either an electric motor with a capacity of less than 1,500 watts or a liquid fuel motor with a cylinder capacity not exceeding 50 cubic centimeters.
Additionally, it features a power drive system that operates directly or automatically, eliminating the need for the operator to engage in clutching or shifting once the system is engaged.
Motorized Scooter
In Maine, a "Motorized scooter" is defined as a scooter with two or three wheels, each less than 10 inches in diameter when in contact with the ground, and is propelled by a motor.
The motor's maximum piston displacement is less than 25 cubic centimeters, or it is an electric motor with a capacity not exceeding 750 watts.
The term "Motorized scooter" explicitly excludes electric personal assistive mobility devices and electric bicycles.
Note: For the most current definitions and regulations, one should consult the Maine Revised Statutes, Title 29-A – Motor Vehicles, which provides detailed descriptions and legal requirements for these vehicles.
Insurance Requirements for Smaller Vehicles in Maine
In Maine, operators of smaller vehicles such as motorcycles, mopeds, and scooters are required to adhere to insurance regulations that align with those for larger motor vehicles.
Liability insurance, covering both bodily injury and property damage, is compulsory for all these vehicle categories.
Motorcycles: To legally ride a motorcycle in Maine, you must have liability insurance that meets the state's minimum requirements, irrespective of the motorcycle's wheel count.
Mopeds & Motorized Scooters: Similar to motorcycles, mopeds and scooters must also be insured with liability coverage in Maine. This requirement applies to all mopeds and scooters, regardless of their engine size or power output.
Motorcycle Rules & Regulations in Maine (Overview)
Motorcyclists in Maine must comply with the state's rules and regulations to ensure safety on the roads.
Lane Splitting: Lane splitting is not permitted in Maine. Riders are not allowed to ride between lanes of traffic or between adjacent lines or rows of vehicles.
Helmets: Maine law requires all motorcycle operators and passengers under 18 to wear a helmet. Motorcycle operators must wear a helmet if they have a learner's permit or have been licensed for less than one year unless they complete a motorcycle rider education course. Helmets are also required for all riders on motorcycles with a learner's permit, regardless of age.
Exhaust System: Motorcycles must have a muffler system in good working order and in constant operation to prevent excessive or unusual noise.
Handlebar Height: Handlebars or grips must not be higher than the shoulder height of the operator when seated upon the motorcycle.
Insurance: Proof of insurance is required for all motorcycles operated on public roads.
Eye Protection & Windshields: If a motorcycle does not have a windshield, the operator must wear an eye-protective device, such as goggles or a face shield.
Passengers: The motorcycle must be equipped with a passenger seat and footrest if carrying a passenger.
Mirrors & Lighting: Motorcycles must have at least one rearview mirror and must be equipped with working turn signals if the motorcycle was originally equipped with turn signals or is a 1985 or newer model. Proper lighting is also required, including brake lights, tail lights, and turn signals.
Headlights: Maine law requires the use of headlights at all times, day and night, for motorcycles manufactured after 1955.
Seat & Footrest: Motorcycles must have a permanent and regular seat for the operator, and motorcycles that carry passengers must have a seat and footrest for the passenger.
License: To operate a motorcycle in Maine, you must have a motorcycle endorsement on your driver's license. To obtain this endorsement, you must pass a written test and a road test or complete a state-approved motorcycle rider education course.
Note: There may be additional rules and regulations not mentioned here. For more information check with the Maine Bureau of Motor Vehicles.
Penalties for Riding without Motorcycle Insurance in Maine
If you're stopped by law enforcement or involved in an accident and cannot show proof of insurance, you may face the following repercussions:
First Offense: You could be fined up to $500, face a potential suspension of your driver's license and vehicle registration, and even face imprisonment for up to 30 days.
Second Offense: The penalties increase with fines up to $1,000, a suspension of your driver's license and vehicle registration, and the possibility of imprisonment for up to 90 days.
Third & Subsequent Offenses: For repeated violations, you may incur higher fines, extended suspension periods for your license and registration, and your vehicle may be impounded.
For further information on Maine's penalties for uninsured riders, it's best to consult the Maine Bureau of Motor Vehicles (BMV) – Title 29-A Sections 2481-2482 of the Maine Revised Statutes & the Maine Bureau of Insurance (BoI).
FAQs: Maine Motorcycle Insurance & Regulations
Below are some frequently asked questions (FAQs) about general motorcycle insurance rules and regulations in the state of Maine.
What license is required to legally drive a motorcycle in Maine?
To operate a motorcycle legally in Maine, you must have a valid driver's license with a motorcycle endorsement.
This can be obtained by passing both a written knowledge test and a road skills test, or by completing a state-approved motorcycle education course.
How to lower motorcycle insurance costs in Maine?
Are insurance requirements different for scooters & mopeds vs. motorcycles in Maine?
In the Maine state statutes, there are no separate insurance requirements spelled out specifically for mopeds or scooters – only general requirements for "motor vehicles".
Some insurance companies and sources lump mopeds and scooters under the motorcycle requirements as a simple guideline, even though technically not mandated by law.
The Maine Bureau of Insurance website does make a distinction that "Motorcycles, motorized bicycles, and some scooters" need the same minimum liability limits, implying scooters may not necessarily.
Enforcement is likely inconsistent – some police/towns may expect scooters & mopeds to follow motorcycle rules, while others may not.
Is lane splitting legal in Maine?
No, Maine law does not permit lane splitting.
Motorcyclists are required to follow the same rules of the road as other vehicles.
Are all motorcyclists required to wear helmets in Maine?
Maine law requires all motorcyclists under the age of 18 and those with a motorcycle learner's permit to wear helmets.
Although not required for all riders, helmet use is strongly recommended for safety.
What are the penalties for driving without motorcycle insurance in Maine?
In Maine, operating a motorcycle without insurance can lead to significant legal consequences.
If caught, riders face fines starting at $100 for a first offense, and escalating with subsequent violations.
The state may suspend both the rider's license and motorcycle registration, and repeat offenses could lead to the motorcycle being impounded.
Additionally, uninsured riders are financially liable for any damages or injuries in the event of an accident, which can lead to severe financial hardship.
What factors influence motorcycle insurance rates in Maine?
Motorcycle insurance rates in Maine are shaped by a rider's age, driving record, and the type of bike ridden.
Higher premiums may apply to younger riders and those with past infractions or accidents.
The chosen coverage level and deductible also affect the cost, with more comprehensive insurance and lower deductibles increasing the rate.
Additionally, location can influence premiums, with higher costs in areas with more theft or accidents.
Discounts for safety courses, bundling policies, or good credit can help lower these rates.
Finding the Optimal Insurance for Your Motorcycle in Maine
Discover the optimal motorcycle insurance for your Maine adventures with just a few clicks.
Our Zip Code search tool is your gateway to a tailored selection of policies from top providers in your area.
It's quick, free, and an effortless way to get quotes that align with your financial and personal preferences.
Embark on your next excursion with the knowledge that every twist, turn, and stretch of open road is backed by insurance that's as reliable as the steadfast New England spirit.
Secure your peace of mind today, and make every ride in Maine an unforgettable experience.