Massachusetts invites motorcyclists with its unique mix of historical charm and varied landscapes, offering an enchanting journey from the rugged coastlines of Cape Cod to the gentle rolling hills of the Berkshires.
The scenic routes of the Berkshires in Western Massachusetts provide a breathtaking backdrop and exhilarating paths for motorcycle enthusiasts.
It's essential for motorcyclists in Massachusetts to obtain sufficient insurance coverage  before exploring the state's diverse terrain and rich historical landmarks.
Massachusetts Motorcycle Insurance Requirements
To comply with Massachusetts insurance regulations, your policy must include sufficient bodily injury liability coverage and property damage liability coverage.
Liability Insurance (Minimums)
$20,000 bodily injury liability (per person)
$40,000 bodily injury liability (per accident)
$5,000 property damage liability (per accident)
Uninsured & Underinsured Motorist Insurance
In Massachusetts, uninsured motorist (UM) coverage is required for all vehicles, including motorcycles.
$20,000 for bodily injury (per person)
$40,000 for bodily injury (per accident)
This coverage protects you in case you're involved in an accident with a driver who is not insured.
What about Personal Injury Protection (P.I.P.)?
Motorcycle insurance policies in Massachusetts exclude Personal Injury Protection (PIP) coverage – a protection that all insured MA drivers carry, providing coverage for medical expenses, lost wages, and even funeral costs – regardless of fault.
That said, motorcyclists can purchase an optional MedPay policy (medical payment coverage) to cover medical bills resulting from injuries.
Note: For the most updated motorcycle insurance requirements information in Massachusetts – check with the Massachusetts Registry of Motor Vehicles (RMV).
Other Massachusetts Motorcycle Insurance Coverage Options
Although you are technically only required to meet the minimum insurance requirements to operate a motorcycle in Massachusetts – having the bare minimums may not be ideal.
Some people may opt for additional coverage packages to provide increased peace of mind while riding in Massachusetts.
Total Loss Coverage: This coverage pays for a new motorcycle of the same make and model if your bike is declared a total loss after an accident. It's especially valuable for newer motorcycles.
Lease/Loan Gap Coverage: Similar to Gap Insurance, this covers the difference between what you owe on your motorcycle and its actual cash value, but it's specifically tailored for those with a lease or loan.
Collision Insurance: This option covers the cost of repairing or replacing your motorcycle in the event of a collision, regardless of fault determination.
Comprehensive Insurance: This type of coverage is for scenarios outside of collisions, such as theft, vandalism, or damage from natural disasters like storms and fires.
Medical Payments: Known as "MedPay," this coverage assists with medical expenses for both you and any passengers following an accident, without considering who is at fault.
Custom Parts Insurance: For motorcycles with custom parts or upgrades, this coverage takes care of the costs associated with repairing or replacing these special features.
Roadside Assistance: This service includes helpful support like towing, fuel delivery, and aid with battery jump-starts if your motorcycle encounters issues on the road.
Trip Interruption Coverage: If your motorcycle breaks down during a trip, this coverage helps with additional expenses such as hotel stays and meals.
Accessory Coverage: This ensures protection for your motorcycle's accessories, including items like helmets and saddlebags, in cases of damage, loss, or theft.
Gap Insurance: This is crucial for those who have financed or leased their motorcycle, covering the gap between the vehicle's actual cash value and any remaining amount on a loan or lease in case the motorcycle is totaled.
Replacement Cost Coverage: Unlike standard policies that consider depreciation, this coverage reimburses you the full cost to replace your motorcycle with a new one of similar kind and quality, without factoring in depreciation.
Carried Contents Coverage: This covers personal items that are damaged, stolen, or lost while being carried on your motorcycle, like phones, camping gear, or other personal items.
Enhanced Injury Protection: This can provide additional coverage for injuries sustained in an accident, often offering higher limits than standard medical payments coverage.
Riding Apparel Coverage: This covers specific motorcycle gear and apparel, like helmets, gloves, jackets, and boots, if they are damaged in an accident.
Remember, the availability and specifics of these insurance options can vary based on the insurer and the policyholder's personal needs.
It's important to discuss with an insurance agent to ensure that you have the right coverage for your situation.
Motorcycles & Two-Wheeled Vehicles Defined in Massachusetts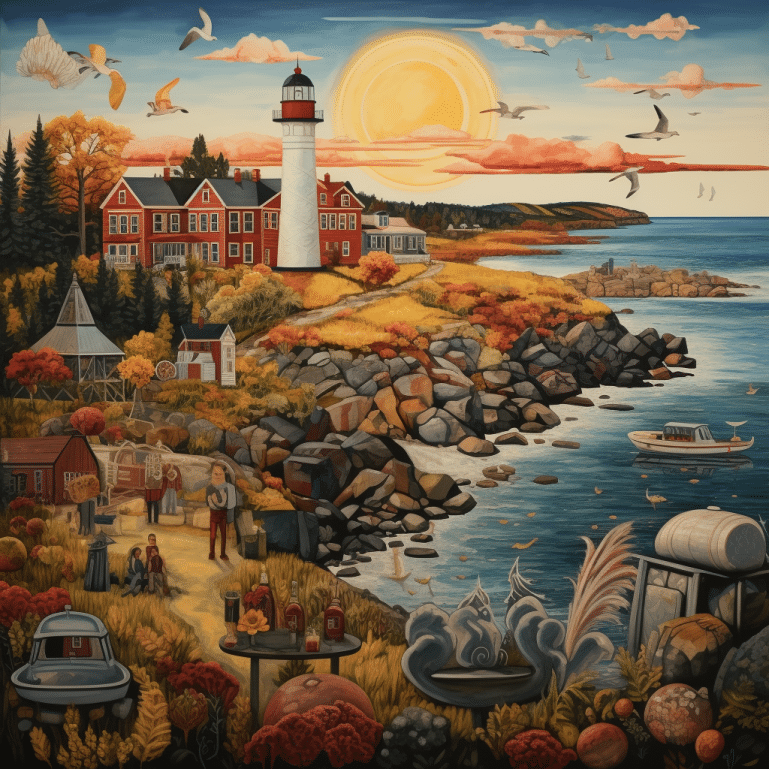 Included below are some basic definitions for motorcycles and similar two-wheeled smaller vehicles in the state of Massachusetts.
Motorcycle
Seat/Saddle: Has a seat or saddle for the use of the rider.
Wheels: Designed to travel on not more than three wheels in contact with the ground.
Engine Size: Typically, there is no specific engine size mentioned in the general definition of a motorcycle in Massachusetts law.
Motorized Scooter
Structure: Typically has handlebars and a platform for the rider's feet.
Wheels: Generally has two or three wheels.
Engine Size: If gas-powered, the engine size is typically small, but Massachusetts law does not formally define "motorized scooters" as a distinct legal category. They are often regulated based on their speed and capabilities, which could classify them as mopeds or motorcycles.
Moped (Motorized Bicycle)
Pedals: May be either a pedal bicycle with a helper motor OR a non-pedal bicycle with a motor.
Engine Size: An engine with a cylinder capacity of not more than 50 cubic centimeters (if gas-powered).
Transmission: Must be automatic.
Speed: Cannot travel faster than 30 miles per hour on level ground.
If the maximum speed of a motorized bicycle/moped exceeds 30 mph but is less than 40 mph and it is certified to meet Federal Motor Vehicle Safety Standards as a motorcycle – it may qualify for a Limited Use Vehicle (LUV).
Note: For additional details and the most updated definitions – check with the government of Massachusetts.
Insurance for Smaller Vehicles in Massachusetts
The state of Massachusetts doesn't treat all small vehicles equally in terms of insurance requirements.
Motorcycles
Mandatory Liability Insurance: Motorcyclists in Massachusetts are required to have liability insurance. This includes coverage for bodily injury, property damage, uninsured motorist, and underinsured motorist coverage, meeting the state's minimum requirements.
Optional Coverages: Additional coverages like collision, comprehensive, roadside assistance, accessory coverage, and gap insurance are available for those seeking more comprehensive protection.
Mopeds
Insurance Not Required: Mopeds are not required to have insurance in Massachusetts.
Registration Required: All mopeds must be registered with the RMV if driven on public roads.
Licensing: Operators of mopeds must have a valid driver's license or a learner's permit. Mopeds do not require a title in Massachusetts.
Motor Scooters
Varied Insurance Requirements: The insurance requirements for motor scooters in Massachusetts depend on their specifications. Scooters capable of exceeding speeds of 30 mph or with engine sizes over 50cc generally require motorcycle insurance.
Low-Power Scooters: Scooters with engine capacities of 50cc or less and maximum speeds under 30 mph are usually not required to have insurance.
Electric Bicycles
No Insurance Required: Electric bicycles do not require insurance in Massachusetts and are treated similarly to regular bicycles under state law.
Driving Motorcycles in Massachusetts: Rules & Regulations (Basics)
Below are some basic rules and regulations that motorcyclists should familiarize themselves with before riding in the state of Massachusetts.
Lane Splitting: Lane splitting, or riding between lanes of traffic, is illegal in Massachusetts.
Helmets: Massachusetts law mandates that all motorcycle operators and passengers wear helmets that comply with U.S. Department of Transportation (DOT) standards. Helmets must be securely fastened with a chin strap while the motorcycle is in motion.
Eye Protection: If a motorcycle does not have a windshield, riders in Massachusetts are required to wear eye protection, such as goggles or face shields, as approved by the state.
Exhaust Noise: Motorcycles must be equipped with mufflers in Massachusetts. Modifying a motorcycle exhaust system to amplify noise beyond legal limits is prohibited.
Handlebar Height: In Massachusetts, handlebars on motorcycles cannot be positioned higher than the operator's shoulders.
Insurance: Motorcycle operators in Massachusetts are required to have liability insurance, including coverage for bodily injury, property damage, and uninsured/underinsured motorist coverage.
Passengers: Motorcycles carrying passengers must be equipped with passenger footrests. Passengers must wear DOT-compliant helmets and are not permitted to ride in front of the operator.
Mirrors and Lighting: Massachusetts law requires motorcycles to have rear-view mirrors. Headlights must be used at all times while operating the motorcycle, even during daylight hours.
License (Class M): To legally operate a motorcycle in Massachusetts, one must obtain a Class M license or endorsement.
Note: For additional information, read the Massachusetts Motorcycle Manual – freely available on the official government website.
Penalties for Operating a Motorcycle without Insurance in Massachusetts
In Massachusetts, it is a legal requirement for motorcyclists to have insurance.
Not being able to show proof of insurance can result in significant penalties, including fines and potential impacts on your driving privileges.
First Offense: A motorcyclist caught without insurance in Massachusetts may be subject to fines ranging from $500 to $5,000. In addition, there may be fees for reinstating a suspended registration or license. The offense can also lead to a suspension of driving privileges for up to one year, and the imposition of surcharge points on the driver's license.
Second & Subsequent Offenses: Repeat offenses lead to increased penalties. Fines may be as high as $5,000, with potential jail time of up to two years, or both. The reinstatement fees for registration and license also apply. The offender's license and registration can be suspended, and surcharge points will be added to their license. The Massachusetts Registry of Motor Vehicles (RMV) might also mandate participation in a driver retraining program.
Providing False Evidence of Insurance: This is a serious offense in Massachusetts. Falsely claiming to have insurance can result in fines, suspension of driving privileges, and even criminal charges.
The outlined penalties emphasize the importance of maintaining valid motorcycle insurance in Massachusetts.
Note: Insurance laws and penalties can change, so it's crucial to stay informed about the current requirements and regulations in Massachusetts (consult the Massachusetts RMV for additional info.).
FAQs: Massachusetts Motorcycle Insurance & Basic Riding Rules
Included below are some frequently asked questions (FAQs) regarding motorcycle insurance in the state of Massachusetts – along with basic riding regulations.
Do you need a special license to operate a motorcycle in Massachusetts?
Yes, you must have a motorcycle license (Class M) or a license with a motorcycle endorsement to operate a motorcycle in Massachusetts.
To get the endorsement, you must pass a knowledge test and a road skills test, or complete an approved Motorcycle Rider Education Program.
What is the legality of lane splitting in Massachusetts?

Lane splitting is illegal (i.e. not legal) in the state of Massachusetts and motorcyclists are expected to follow the same lane use rules as other motor vehicles.
Are helmets required for motorcyclists in Massachusetts?

Yes. Massachusetts law requires all motorcycle operators and passengers to wear DOT-certified helmets – regardless of age or level of riding experience.
What happens if you drive your motorcycle without insurance in MA?
If you are caught driving a motorcycle without insurance in the state of Massachusetts – you may be subject to significant fines, vehicle impoundment, license suspension, and/or possible imprisonment.
The legal consequences will depend on the specific case. Uninsured motorcylists may also be personally responsible for damages in the event of an accident.
What variables impact the cost of motorcycle insurance in MA?
Many variables can affect motorcycle insurance costs in Massachusetts, including (but not restricted to):
A person's age: Younger motorcyclists tend to have higher insurance costs due to perceived risk.
Riding history: Having a clean driving record devoid of significant insurance claims will result in lower-priced insurance vs. a record with accidents and many claims.
Specific motorcycle: Rare and/or expensive motorcycles tend to cost more to insure.
Discounts: Qualifying for discounts may help decrease the cost of insurance.
Location: Places with higher risk of accidents or theft may increase insurance costs.
How can you get cheaper insurance in Massachusetts for your motorcycle?
It's possible to get cheaper insurance in Massachusetts by comparison shopping for motorcycle insurance, qualifying for discounts, and maintaining a clean driving record.
Obviously buying just the "bare minimum" insurance will help you save too – but this may not offer the level of protection that you want.
Do insurance requirements differ between motorcycles, mopeds, and scooters in MA?
Yes – insurance requirements for motorcycles may differ substantially from mopeds and motorized scooters.
Motorcycles must have liability insurance whereas mopeds do not require insurance.
Motorized scooters may require insurance if they exceed certain speeds and/or have large engine sizes.
Note: For updated information on motorcycle laws and insurance requirements in Massachusetts, consult the Massachusetts Registry of Motor Vehicles.
Massachusetts Motorcycle Insurance Discounts
Included below are various discounts that you may want to inquire about when shopping for a motorcycle insurance policy in Massachusetts.
Combo Discount: Combining multiple insurance policies (like home, auto, or life insurance) with the same insurer can often result in a reduced rate on your motorcycle insurance.
Advanced Payment Discount: Opting to pay your insurance premium in one annual lump sum, rather than monthly, can often yield a discount.
Credit Score Discount: A high credit score might lead to lower insurance rates, as insurers typically see those with good credit as lower-risk clients.
Multi-Vehicle Discount: Insuring several vehicles, such as motorcycles, cars, boats, or RVs, under the same insurance policy can qualify you for a multi-vehicle discount.
Safe Rider Discount: Completing approved motorcycle safety courses might earn you a safe rider discount, reflecting the lower risk associated with well-trained riders.
Claim-Free Discount: Motorcyclists who have not filed any insurance claims for a certain period (usually 3-5 years) might be eligible for a no-claims discount.
Mature Rider Discount: Older riders, typically those over age 50 with a clean driving record, might qualify for a mature rider discount.
Anti-Theft Device Discount: Equipping your motorcycle with approved anti-theft devices could lead to savings on your comprehensive coverage premiums, as this decreases the risk of theft.
Military Discount: Active and retired military personnel may be eligible for discounts. This can also extend to members of certain associations or professional organizations. Always inquire with insurers about potential military discounts.
Motorcycle Club Discount: Affiliation with recognized motorcycle clubs or groups can sometimes provide discounts. Insurers may view club members as more safety-conscious riders.
Note: The availability and specifics of discounts may vary between insurance providers – so compare offers and confirm discounts before buying a plan to ensure that you're maximizing savings.
Finding the best motorcycle insurance in Massachusetts
Analyzing options to find the ideal motorcycle insurance plan in Massachusetts that fits your personal needs can be a detailed and sometimes complex process.
It's usually smartest to compare quotes from various reputable insurers to determine which one provides the most value for your investment.
We suggest utilizing our free Zip Code-based search tool which shows some of the top insurers in your area and makes it efficient to compare quotes.
Once you've compared quotes from a few top providers in your area, it should be easy to select the one that is giving you the best coverage for your money.